Invitation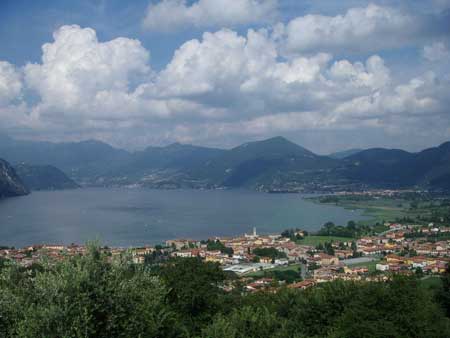 On the trail of the Franciacorta at Lake Iseo

Dear Members,

Following requests from a number of members, our Fly-In this year will take us once again to Italy. The dates are

26th – 29th June, 2008.

Our destination airport is Brescia Montichiari LIPO.
In the heart of the Franciacorta region, 2 km from Iseo and just 20 km from Brescia on the slopes of an ancient park, beautiful country houses surround an old castle.

Here is our RELAIS und Romantik Hotel MIRABELLA, with its 29 elegant rooms overlooking the lake and booked exclusively for our group.

In addition to the elegant Relais Restaurant, there is an attractive alternative in LA CATILINA, a country restaurant and old farmhouse. The former farm is just 200 m away, a short and pleasant walk through the wood. This is where we will have our welcoming dinner.
A specially chartered ship will take us across Lake Iseo to the Island Monte Isola.

The smallest of the four main Italian Alpine lakes, Lake Iseo, is probably the least well known. And that is a good thing, because Lake Garda-style tourism would not suit Lake Iseo. Monte Isola is the jewel in Lake Iseo and the biggest island in any European lake with forest, steep inclines and several villages.

Another highlight will be our festive dinner at Gualtiero Marchesi in Erbusco.

This ancient villa belonging to the Moretti family is in the heart of the Franciacorta, famous for its sparkling wines. Chef Gualtiero Marchesi passionately combines creativity and traditional Italian flavours. The former country residence is now a hotel.

Who was the first Italian 3-star cook? Who has been described by Time as one of the top 15 cooks in the world? Just turned 70, Master Chef Gualtiero Marchesi is the world's leading representative for Italian cuisine.

A short coach ride will bring us to one of the most highly acclaimed vineyards in the Franciacorta region, namely to Fratelli Berlucchi. After the visit we will enjoy together the Franciacorta wine in the vaults of the newly restored, 13th Century building.
We cordially invite you to join us this year. Please find attached the full program.
The cost for Members and their partners is EUR 675,- per person.
The cost for Non-Members is EUR 825,- per person.
There will be an additional charge for Single Rooms of EUR 246,- each.

These prices cover the cost of everything listed in the attached program.

The rooms will be allocated as usual on a strictly first-come, first-served basis, i.e. the best rooms go to those who send in their registrations first!
Your registration must reach us by 20th May, 2008 at the latest!
I look forward to seeing as many of you there as possible and remain with best wishes
Wilhelm Schröer